Fine Arts Society
This endeavour is undertaken by professional artists who are brought into Sargakshetra to carry out performances of various kinds on the stage which would give ample exposure to the public to get entertained.
Pen Nadan
One act play directed and performed by Santhosh Keezhatoor. Staged at Sargakshetra on 3 July, 2022.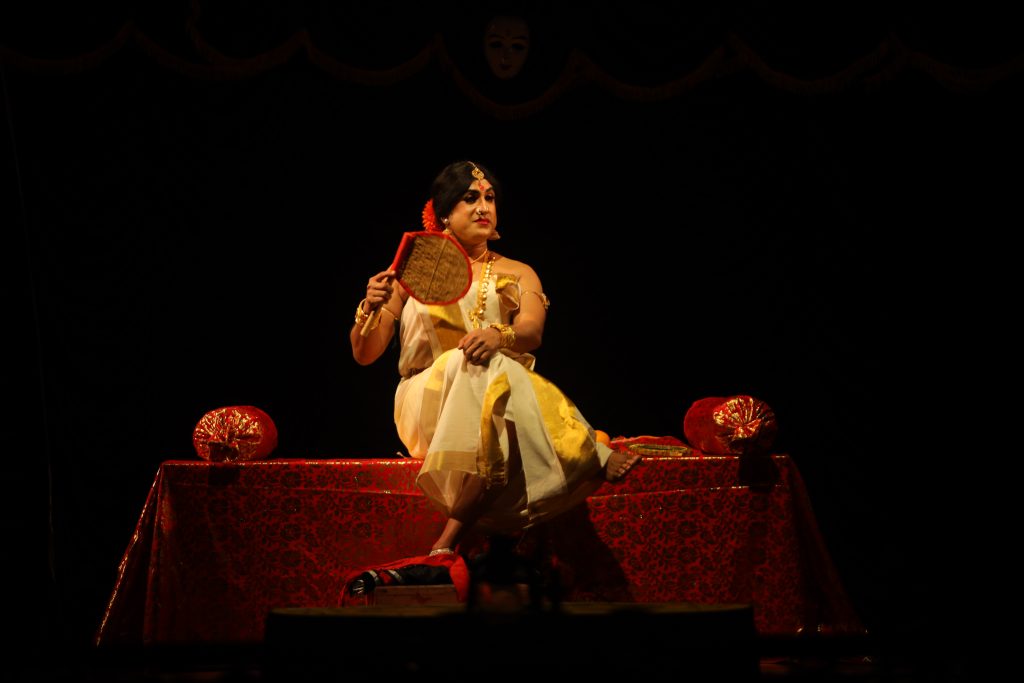 Magic and Mentalism
A fusion of Magic and mentalism performed by Fazil Basheer on 3 July, 2022
Rahasya
Triptych of Indian classical dances Staged by Paris Lakshmi, Abhaya Lakshmi and Pallipuram Sunil on 17 July, 2022. The team Rahasya performed various dance forms including Bharatanatyam by Paris Lakshmi, Kathakali by Pallipuram Sunil and Odissi by Abhayalakshmi. The show shed  light into the mysterious circle of life.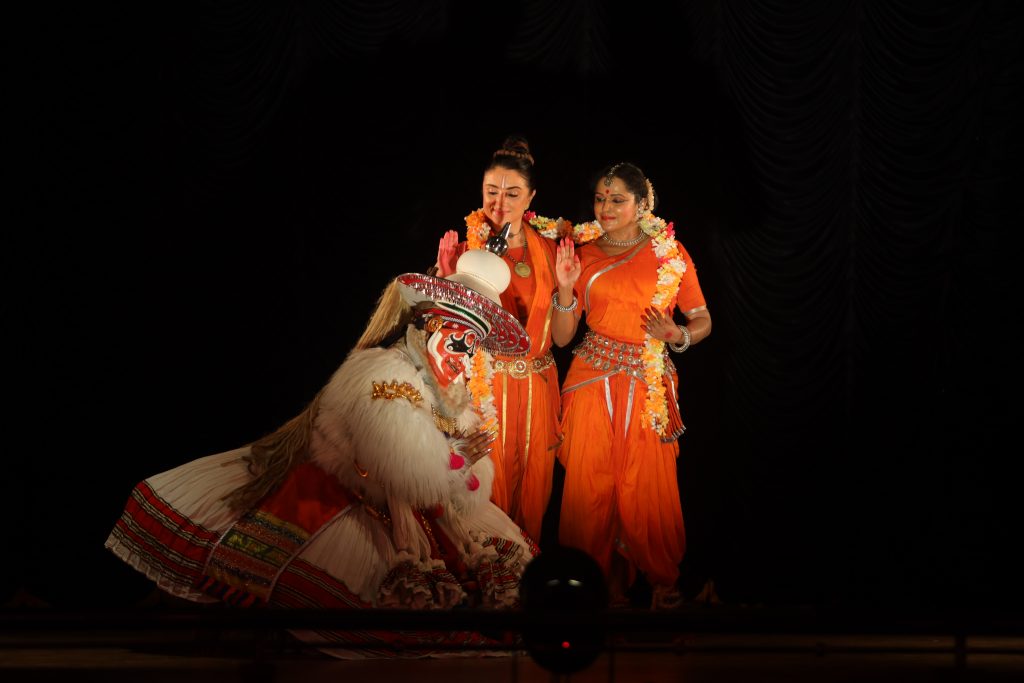 Parayan Maranna Kadhakal
Drama by transgenders depicting the struggles they have gone through as transgenders. Staged on 21 August, 2022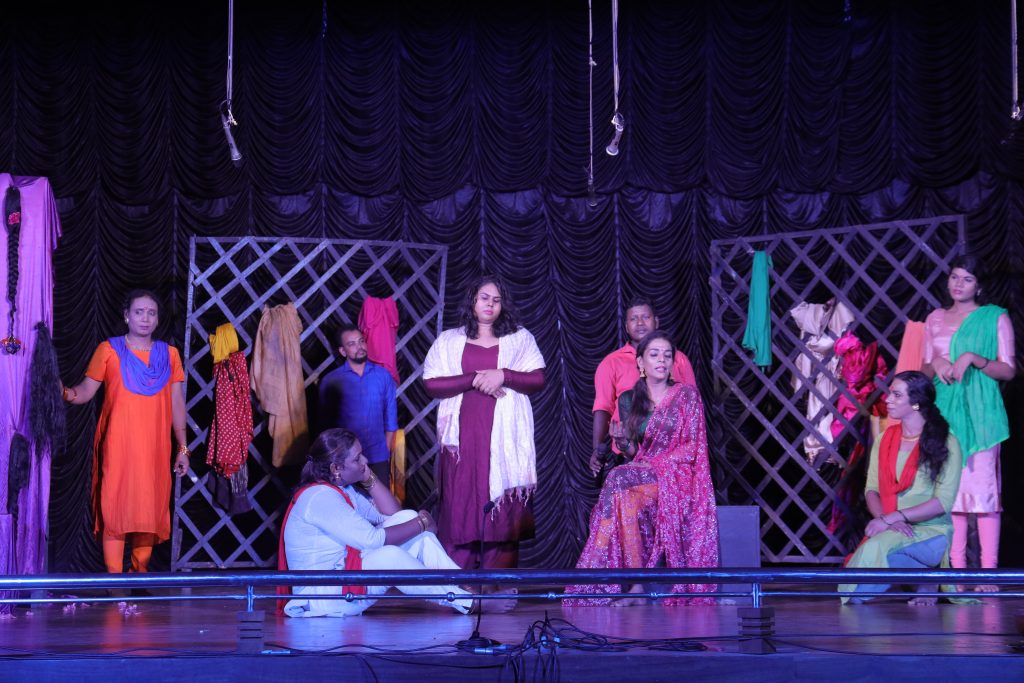 Kathak
Staged by Hari, Chetana and team on 9 September, 2022. Kathak is one of the eight major forms of Indian classical dance. The origin of Kathak is traditionally attributed to the traveling bards in ancient northern India known as Kathakars or storytellers. The term Kathak is derived from the Vedic Sanskrit word Katha which means "story", and Kathakar which means "the one who tells a story." Kathak dancers tell various stories through their hand movements and extensive footwork, their body movements and flexibility but most importantly through their facial expressions.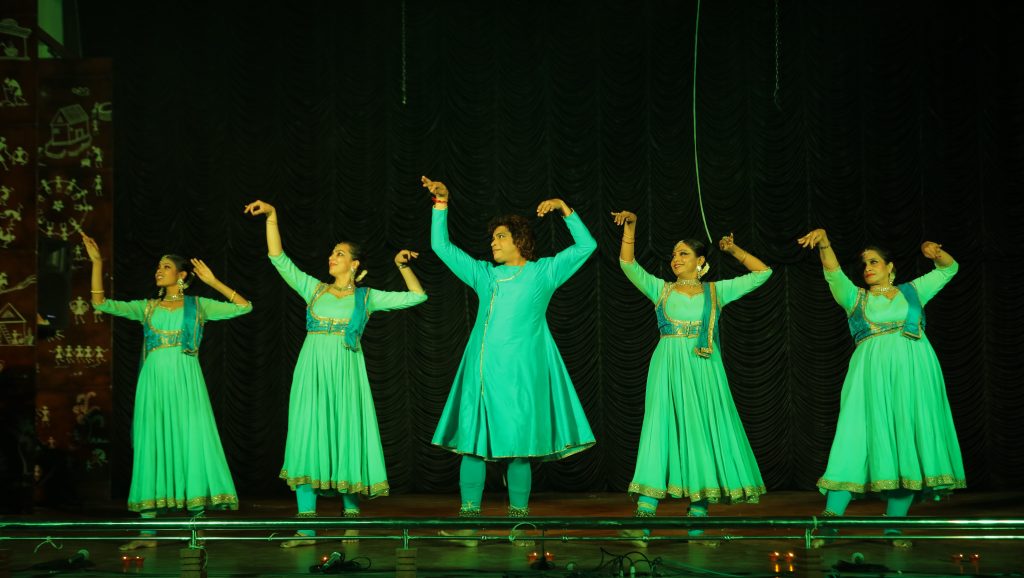 Contemporary Dance
Samudra performance arts. Madhu Gopinath, Vakkam Sajeev and team performed contemporary dance by breaking the boundaries of traditional arts and giving new, creative and robust style to Indian dance forms through innovative presentations on 18 September 2022.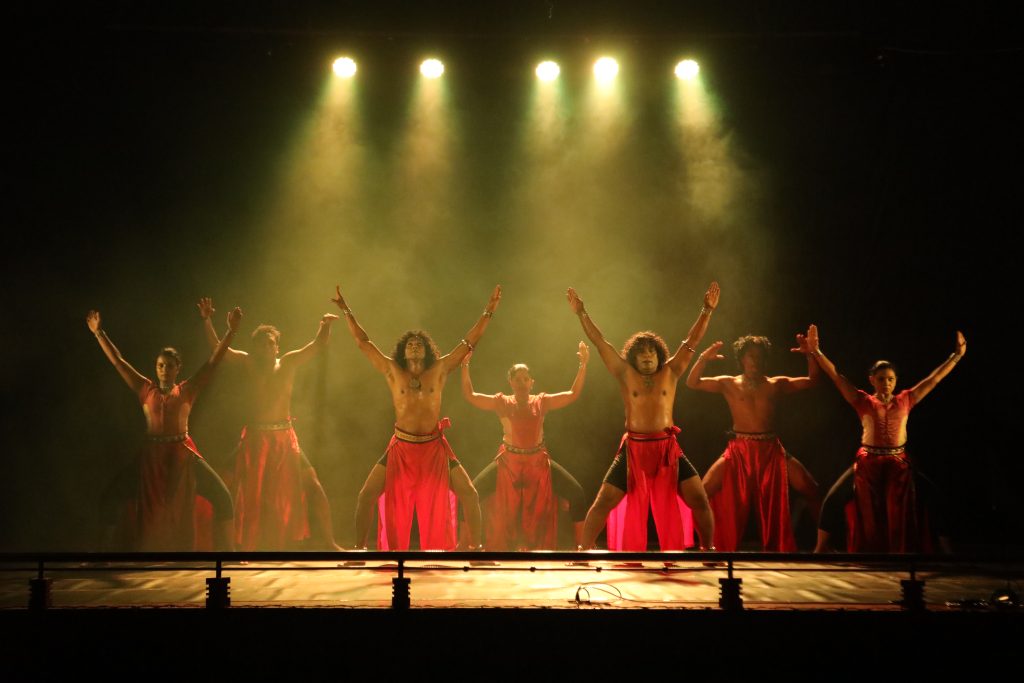 Hindustani Vocal Concert
Hindustani vocal concert was performed by Pandit Ramesh Narayan, an Indian classical vocalist, composer and music producer who works predominantly in Malayalam cinema and team on 7 November 2022.
Bharatanatyam
Bharatanatyam is a form of Indian classical dance that originated in Tamil Nadu. It is one of eight Indian classical dance forms recognized by the Sangeet Natak Akademi, and expresses South Indian religious themes and spiritual ideas, particularly of Shaivism and in general of Hinduism. Padmapriya, renowned artist performed Bharatanatyam on 19 December 2022.