Disaster Management
THE KERALA FLOODS 2021
Unprecedented torrential rainfall that occurred in the month of October 2021 resulted in floods and landslides in the districts of Kottayam and Idukki in Kerala. There were huge losses to human and animal life, thousands of houses were completely washed away and many were partially damaged and declared unfit for further living.
RESCUE, RELIEF AND REHABILITATION
Sargakshetra Charitable Centre, in collaboration with Sacred Hearts College Thevara, Carmel Polytechnic College Punnapra, and Immaculate Conception Monastery Muttar, organized a volunteer service team to clean the worst-affected regions of Vadakkemala following the devastating flood.
DISTRIBUTION OF ESSENTIAL ITEMS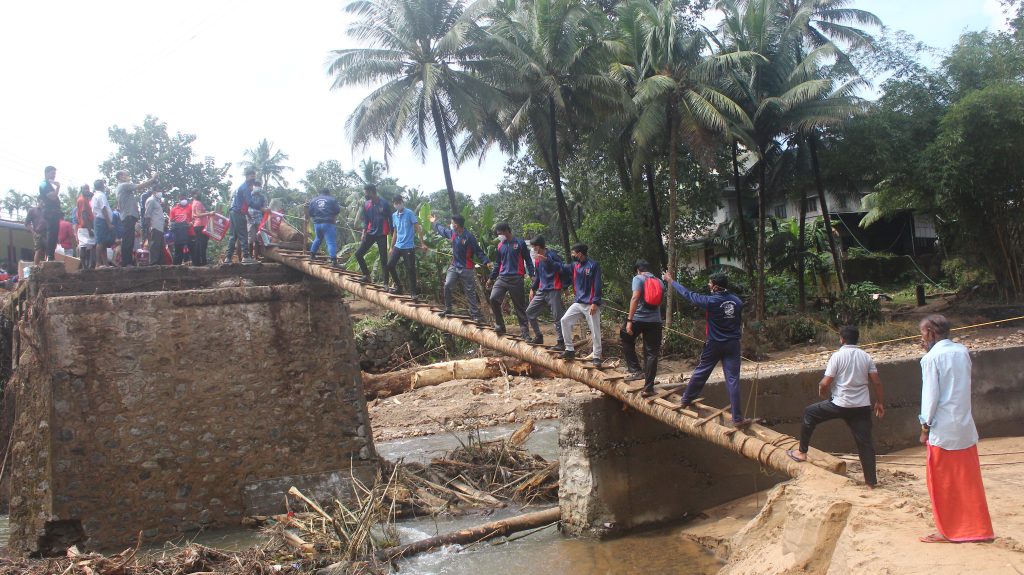 CONSTRUCTION OF TRANSITIONAL SHELTERS
Many locals lost their houses after a major landslide and flash flood occurred in the Kottayam and Idukki districts. People who had lost their homes were sheltered in temporary camps set up in several schools. These individuals found it challenging to maintain privacy in their regular activities. During this time, Sargakshetra intervened by providing them with temporary shelter. In the Vadakkemala and Mundakkayam areas, ten such temporary shelters have been built up. This initiative gave the community the feeling of owning a home.
TOGETHER LET'S FIGHT COVID 19
DISTRIBUTION OF DRY RATION KITS
The dry ration kits were distributed by Sargakshetra to 800 needy families in Kochi in association with Seeds India. The poor and the most vulnerable were mostly considered as the beneficiaries of the program. The Dry Ration Kit contained rice, wheat, toor dal (parippu), gram –red (vanpayar), salt, sugar and refined oil- vegetable. The Kits helped the people ensured that the people get enough to eat during the pandemic period.
DISTRIBUTION OF HYGIENE KITS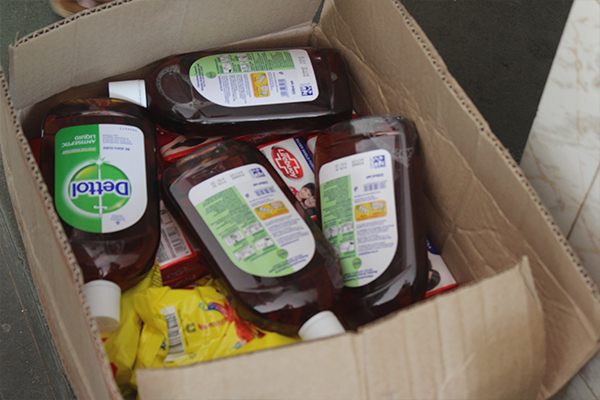 800 families from Kochi were provided with Hygiene Kits by Sargakshetra in association with Seeds India. The hygiene Kit ensured the distribution of sanitary items helping them fight against the Virus. The Hygiene Kit contained Liquid soap, bathing soap – detol/lifeboy, detergent, utensil washing soap, sanitary pads, disinfectant liquid (phenyl) and a towel.
COVID -19 CHECK UPS
Sargakshetra in association with Vazhapally Panchayath coordinated Covid – 19 testing to those exposed to Corona patients. Around 200 people directly benefited from this service.
VACCINATION CENTER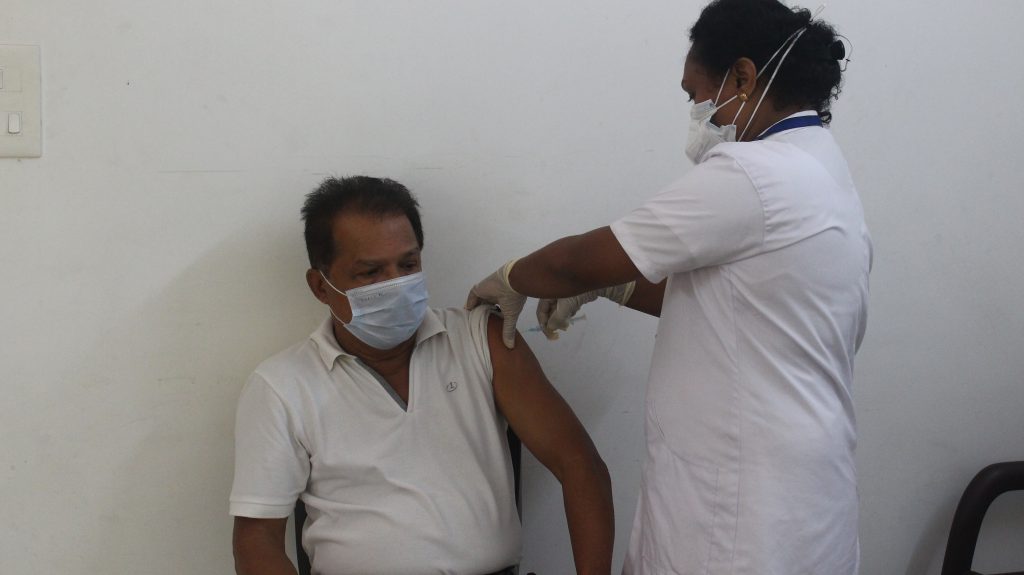 Sargakshetra associated with the local PHC to facilitate easy dispatch of vaccination center. As the PHC is located at an inaccessible place, Sargakshetra offered its campus and all its facility to act as a vaccination center. Over 6000 people took vaccination at the center. Also stood as a helping hand for people during vaccine registration.
SUPPLY OF OXYGEN CONCENTRATOR TO PALLIATIVE CARE UNITS
The most wanted object in the Covid scenario is oxygen. Seven oxygen concentrators were given to different palliative care units by Sargakshetra with the assistance of United Way Bengaluru. From the services provided, several senior living facilities have benefited.